Current panel.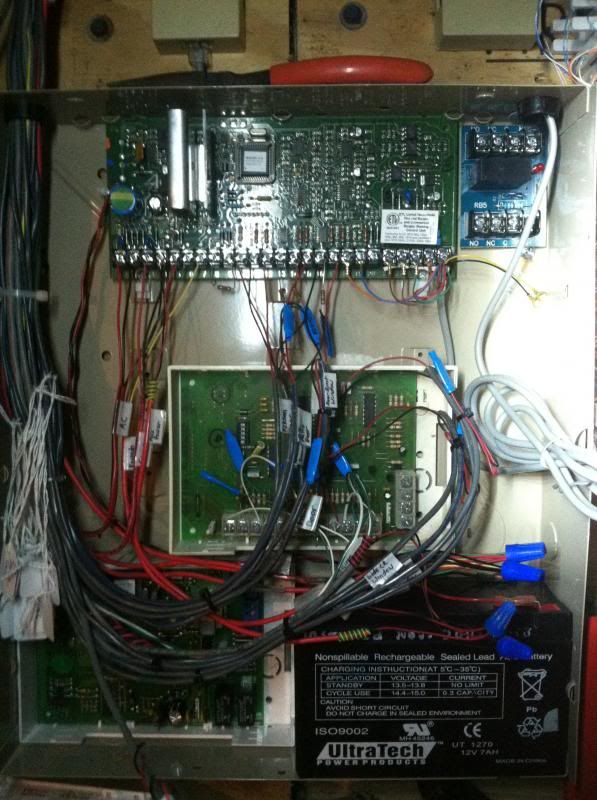 This is how it's done. Wiring neat, labeled, not a mess. Yes, the resistors are in the panel, defeating the supervision, but that's pretty much the standard way of doing it, sooner or later I'll move them to the devices.
This is a rev. 7.0 20P. The white box in the middle is an 8-zone expansion module. The white box on the bottom allows remote control via an on-site phone, or by calling in and using your phone as a keypad. The relay to the right of the board is for a latching strobe.
Alarmnet communication via GSM is coming soon to replace the phone line, and I'm looking at Honeywell Totalconnect 2.0 for remote control via my iphone. This requires me to upgrade to a rev. 9.12 panel - I have one, it's the First Alert equivalent of a 20P (FA168).